Rosso Gardens has been located at the north end of Boeing Field in Georgetown for over fifty years. Its roots lie in the farming and wholesale nursery business, which it continues to practice today.

We are a wholesale and retail business . Call us today (206) 763-1888.

Landscape Design, Installation and Maintenance

12525 E. Marginal Way S. Tukwila, WA 98168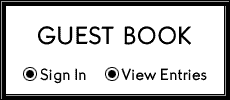 For Landscape Installation and Maintenance

For Christmas Tree and Wreaths

For Exterior Tree Lighting

For Christmas Fireproofing

For Commercial Christmas Decoration 

For Fundraiser Selling Events

Renew - Add color to your yard to make it POP!

Restore - Prune out dead and dying branches.

Rejuvenate- Clean up leaf debris from planting beds.

Let ROSSO GARDENS help with Landscape and Gardening needs.